Making KTM Research Part of Your Team
---
KTM Research knows that innovative projects can take on many forms. We are ready to work with you to develop proof-of-concept demonstrations for your application, design and build production-ready equipment, deploy equipment to your local or international facilities, and support equipment we design or existing equipment at your site.
KTM Research is an adaptive, experienced, and agile company: We work very closely with our clients who often view us as an extension of their own team.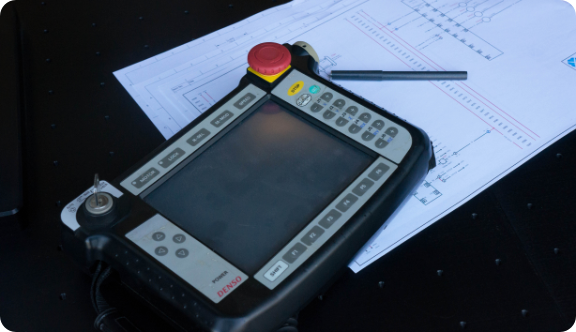 Turnkey Integration
KTM Research is a full integration shop: We have the experience required to design, develop, build, and test turnkey solutions for our clients. When our clients do not have the bandwidth to handle design and development of a new system, KTM Research can handle everything for them. KTM Research has deployed turnkey automation systems across North America and Asia at some of the largest contract manufacturing facilities on Earth.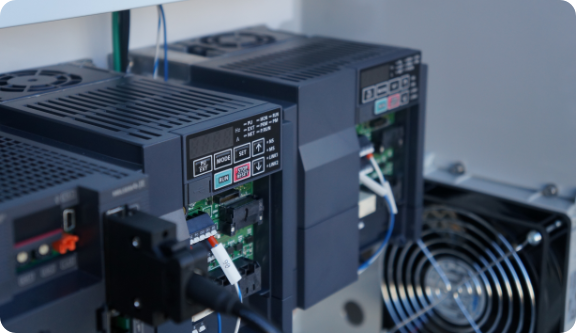 Control Systems
When our clients need help navigating custom control systems, KTM Research can help. We have extensive experience developing control solutions for clients' unique applications – whether that's a full-integration control system for a new machine, or upgrading an existing system while preventing downtime. We can support small benchtop systems to large multi-cell manufacturing lines. We have extensive experience in robot integration, machine vision, and PC-based control software. We are strongly hardware agnostic and will carefully select components to best suit your needs – or work with hardware you already have. KTM Research has the flexibility to support your custom control system needs.
Vision Inspection
Let KTM handle the vision: When you just need assistance with the machine vision part of a project, KTM can handle that for you. Our clients' applications cover a wide variety of commercial products, industrial manufacturing systems, and in-house research & development tools. Our clients leverage KTM Research's extensive machine vision experience and expertise by subcontracting the machine vision portion of an application to us while they focus on what they do best.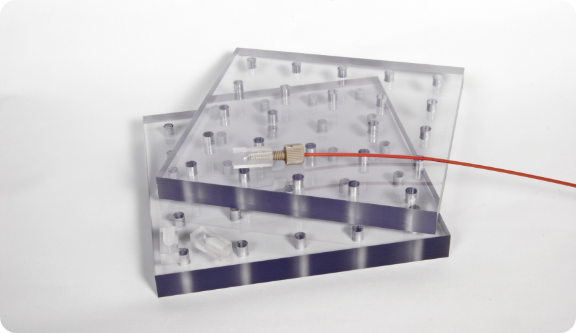 Microfluidics
KTM Research can design and fabricate custom micro-fluidic devices which enhance system performance while reducing reagent consumption, time, and waste.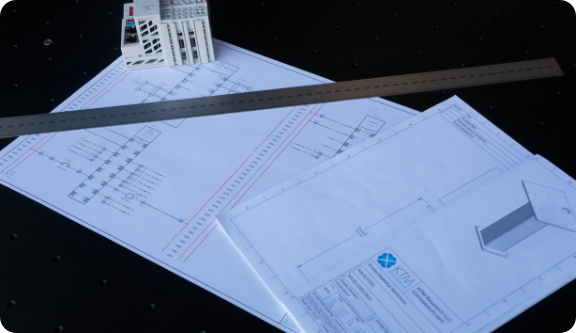 Project Consultation
When companies need assistance evaluating the feasibility of a project or the suitability of a specific product for an application, KTM can help with consulting and feasibility studies. KTM Research helps provide automation expertise so companies and their projects can move forward with confidence.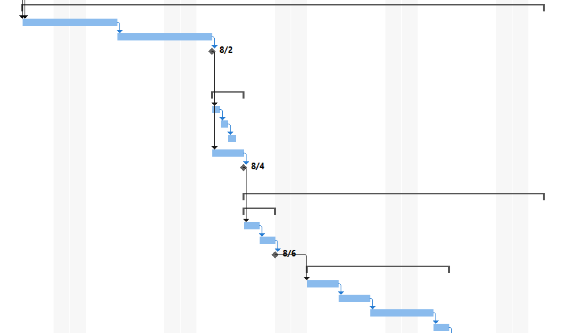 Project Management
KTM Research has extensive experience in project management. We are an agile team who can integrate with our clients to help them manage projects from initiation to completion. We ensure that the projects are delivered on time, within scope, and on budget while meeting objectives and quality standards. Think of KTM Research as an extension of your team.
Technology Partners
---
KTM Research works closely with a variety of suppliers and manufacturers to ensure that the best knowledge and support goes into our machines. See some of our technology partners here.